If you like making hand made cards like I do, I think you should go check out this cool blog called
Card Sketch A Day
. Susan Costanza shares a card sketch every day for free! I was fortunate enough to be given the chance to share one of my cards using one of her sketches. I made this card a few months ago but I didn't want to post it here until it was posted on Susan's blog. This was my first time to be a Guest Designer for a Card Sketch blog and here it is: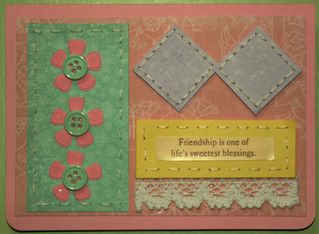 You can view the sketch
here
.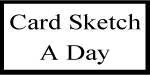 I hope everyone had a fun Christmas. Mine was filled with reunions both with family and high school friends. And lots of eating. But sadly I caught a cold and am now suffering a fever. Sniff sniff! I also kinda lost my voice since Christmas eve so too bad for me. :(
I wish everyone good health & a safe new year to come. To all those residing in the Philippines... enjoy the very long holiday!
TFL!